PODCAST
You can find our podcasts here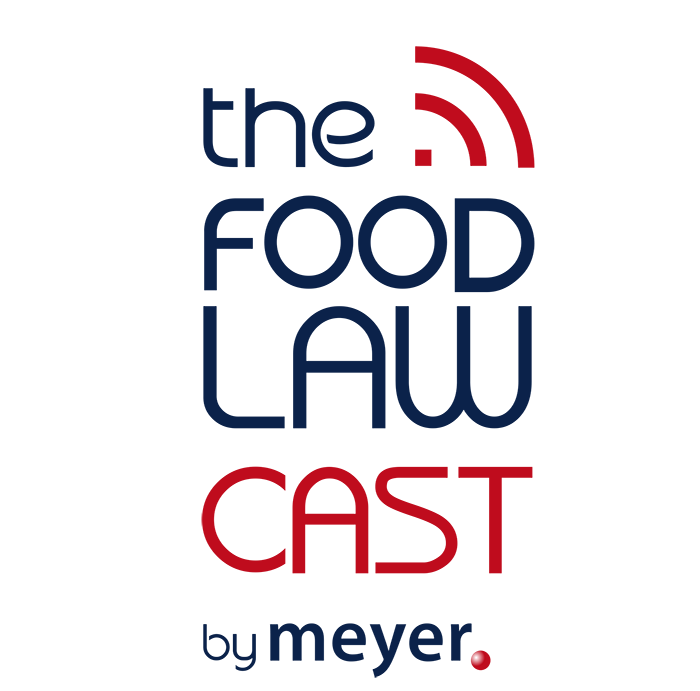 The food law cast by meyer. in form of one-hour live webinars free of charge aims at providing information on emerging and trending food law related issues on a monthly basis. Everyone dealing with food law knows that even though it is harmonised on EU-level differences in the enforcement are observed regularly. That is one of the reasons why we will be inviting guest speakers of our global network to elaborate regulatory risks, explore the latest court precedence and regulatory enforcement actions that impact food industry in the EU. The live webinars are recorded and offered here as free podcasts. So no worries, if you missed one of the live webinars.
#1 TRENDING CLAIMS for food products
Do you know how risky your food marketing claims are?
Especially when it comes to the national markets in the EU?

The claims "vegan" or "vegetarian" and "natural" are emerging lately. Reasons for that are wide-ranging and may also be due to the trend of people tending to make more conscious and informed decisions and are focusing more on less processed food considering the impacts on climate change and the overall current public discussions. In this session of our podcast we addressed practical problems and regulatory risks for food business operators in terms of the claims like "vegan friendly" and "natural", together with our colleagues Gaëlle Saint-Jalmes from France and Francesco Montanari from Portugal.
Other cooperation
The future of food e-commerce
How food e-commerce and food delivery are going to change after the COVID-19 outbreak, challenges for food business operators and food control. A talk with food lawyers from Germany, Italy, The Netherlands and Portugal sharing their ideas in the international network "food lawyers hub".
Nutri Score
The Nutri Score - at the end of this year the norm on which the food label is based should (finally) come into force. Meanwhile, in Germany, the legal status of the label is still the subject of lively debate - is it an extended nutrition declaration under the Food Information Regulation or a nutritional claim under the Health Claims Regulation? - It is worth taking a look at our neighbouring countries, where the Nutri Score or comparable claims can already be found on the packaging of food. In the webinar of 25.06.2020 - organised by the network Food Lawyers Hub law - 5 lawyers from France, Italy, Germany, the Netherlands and Romania discussed this topic and talked about the practical implementation of this food label in their country.